What will surprise you about the Riaza Campground, is that it doesn't resemble a typical Campground, but it is. We are betting that quality and excellence, comfort, top quality equipment, and your well-being would win your business. We spared no costs to provide the best.
We constructed buildings of wood, stone, and other noble materials on sites with beautiful landscapes and pristine environment. The lots are seeded with grass, and bordered with laurel bushes, each of them has water, drains, and electric hook-ups.
The access to the campground is located in an entirely urbanized setting in a magnificent oak grove. It is very close to the La Pinella ski resort, and the village of Riaza,(* and near the pretty routes of the Black and Red villages, the Duraton Canyon, Pedraza, Sepulveda, Segovia, Silos, and Ayllon*) Todo esto lo acabamos de decir en el parrafo anterior, yo no lo repetiria*). This makes it a truly attractive location. Among our services you will find:
Supermarket and press
Cafeteria
Restaurant and Roasting oven
Social salon
Multi-purpose activity center for groups and businesses
Laundry facilities with driers
Bath house with toilets, showers, sinks, and wash tubs with free hot water
Handicapped facilities
Child changing area
Tourist information center
Child playground
Swimming pool
Sports complex with tennis, sports field
Leisure and free time activities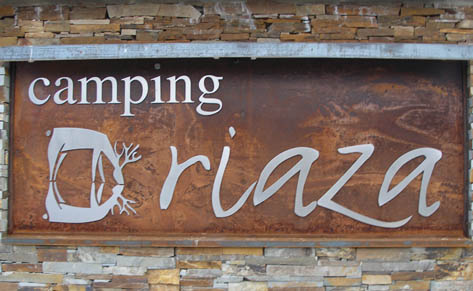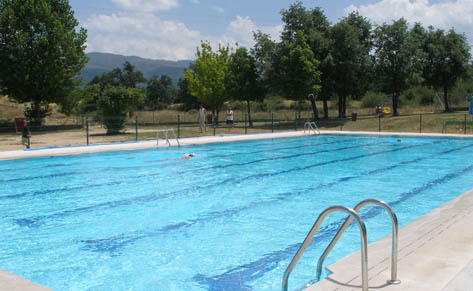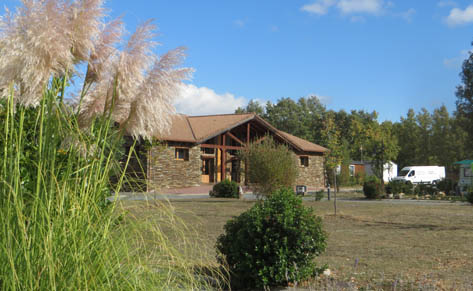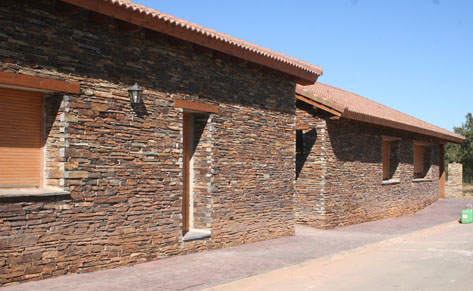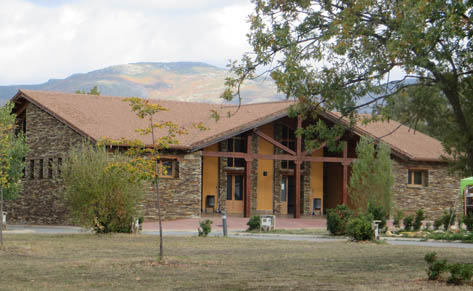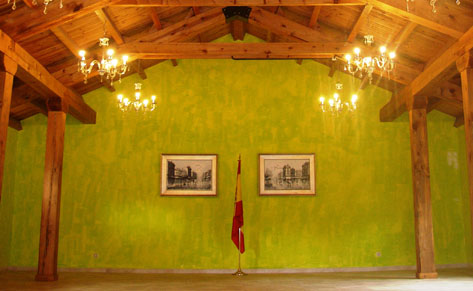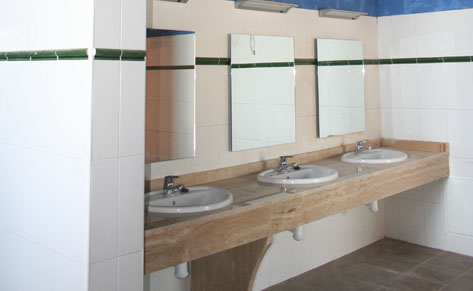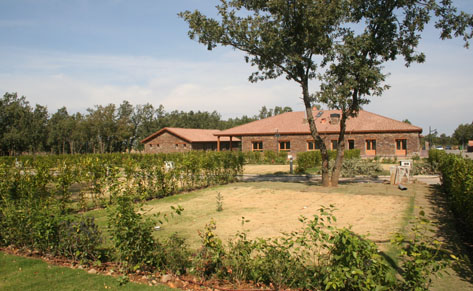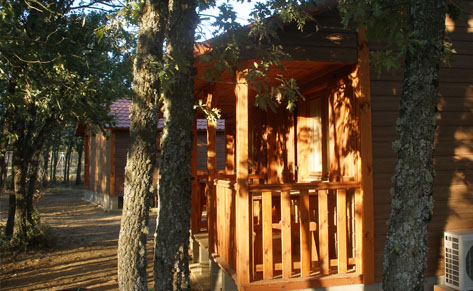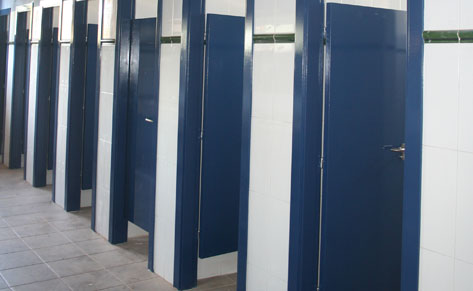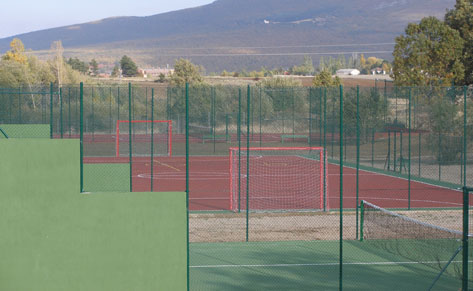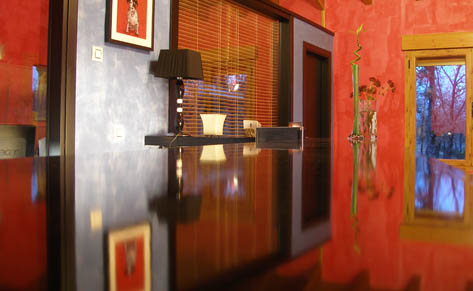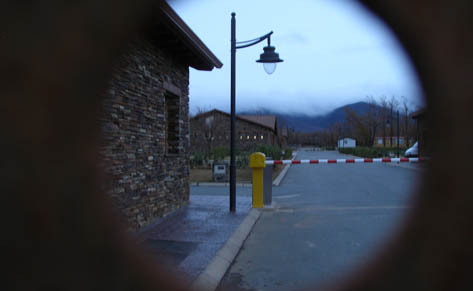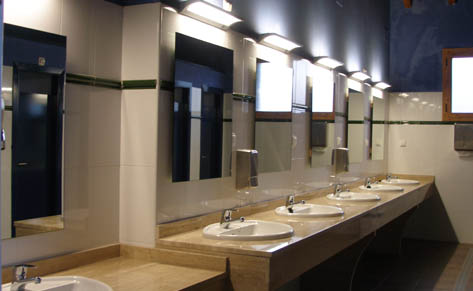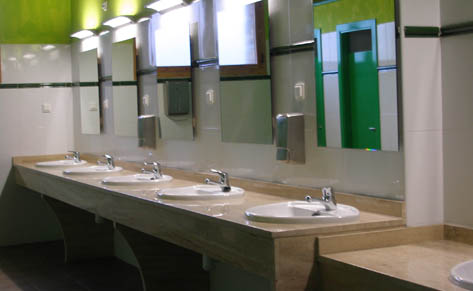 We have everything you need to live a unique experience.
We also offer modern wooden bungalows for rent. They come equipped with air conditioning, heating, a refrigerator, microwave oven, and television.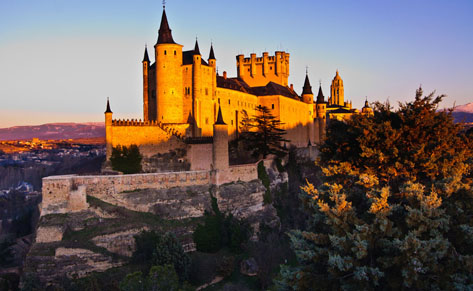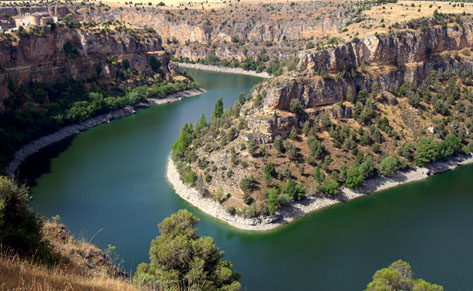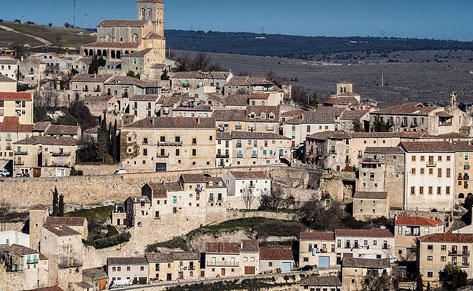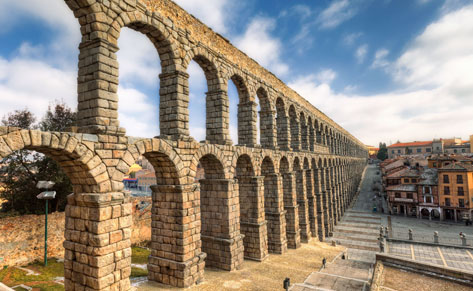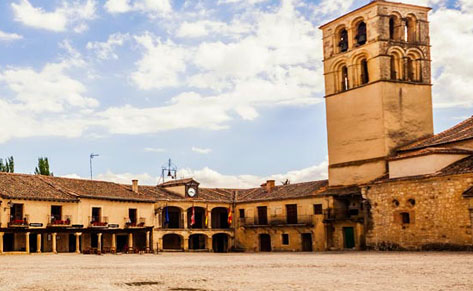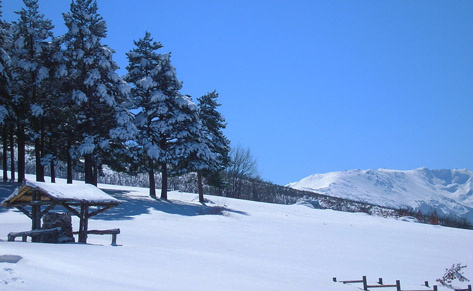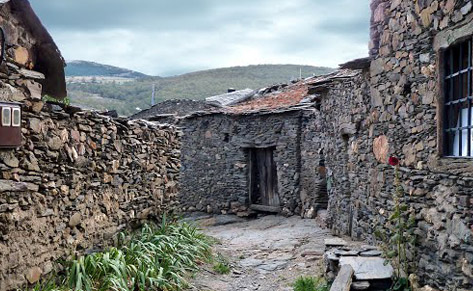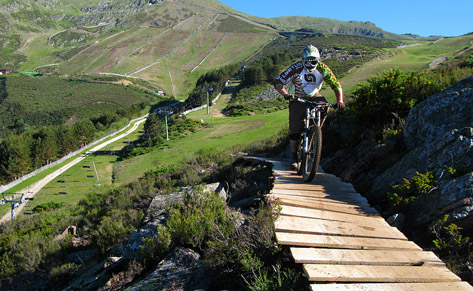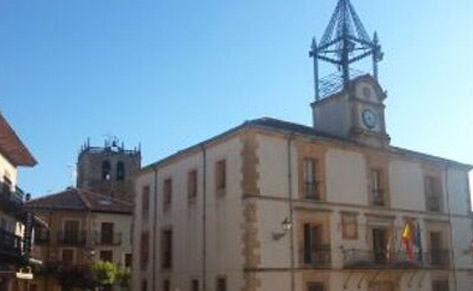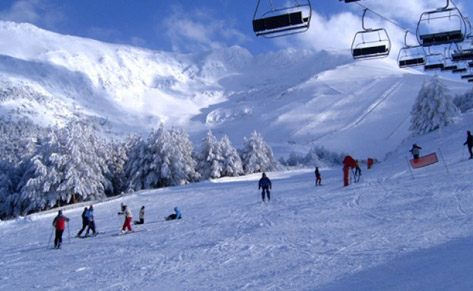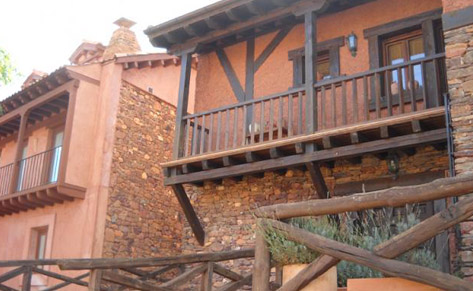 It seems hard to believe, that only an hour away from Madrid by the highway, in Riaza, there exists this outstanding location surrounded by mountains, rivers, forests, and many beautiful Castilian towns. Yet, it is true. This is the Riaza Campground, which recently opened its gates. It is certainly located in a land of legends. It is a place where nature, full of evocative corners and a thousand surprises, presents a total and intense experience. Yet it is only an hour away from Madird. Simply incredible.
The Riaza Campground is located at the very entrance of the village of Riaza, an ancient, and elegant Castilian village of medieval origin, full historic-artistic cultural and heritage, with a splendid gastronomy. The town has a physical and environmental atmosphere of the first order. (*You can also say the same about the numerous paths, established routes of the Black and Red Villages, the ski lift at La Pinilla 9 km away, and its proximity to numerous interesting enclaves.
The optimum location of the Riaza campground permits the traveler to organize numerous excursions to nearby villages and sites of great artistic and environmental value. Riaza's strategic location is equidistant from prime tourism sites. It is located in the extreme northeastern corner of Segovia (province), bordering Soria and Burgos, where you can discover the splendid castillian terrain.
But, before leaving Riaza, you should visit the classic gothic church, and its beautiful hermitages (remote country chapels), such as Hontanares, are very lovely, with its spacious arcaded XVIII century plaza, its beautiful town hall which stands out among the large number of solid, old mansions outlining the town. Nearby, the immense park, El Rasero, will welcome you with its impressive vistas.
On the left (western) side of A-1, a few minutes from Riaza, we can find the splendid town of Sepulveda, a beautiful medieval town, with three romanesque churches, and elegant farm houses. Nearby is the Duratón Canyon, where the Duraton river has eroded surprising and beautiful canyons presided by the ancient San Frutos hermitage. Not far away, you will encounter an important artistic ensamble such as the castle of Castilnovo, the romanesque church of Duratón, and the village of Turégano with its imposing castile, and arcaded square. Nearby is the walled and fortified town of Pedraza, with its beautiful labyrinth of medieval streets and interesting corners. Also very close by are the town of Cuellar, a mudéjar jewel, and the capital, Segovia, a World Heritage site-Patrimonio de la Humanidad- with its too many to mention amazing monuments.