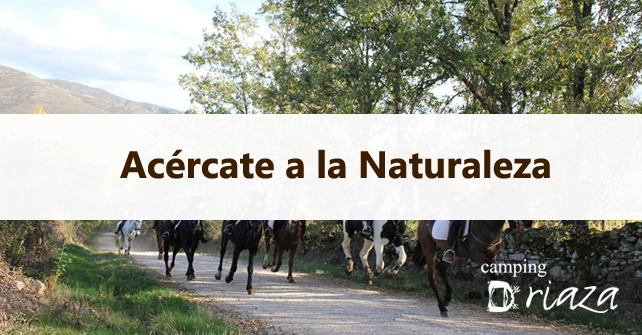 Weekend accommodation for 2 people in a wooden bungalow.
It is composed of a bedroom with double bed and in which there is also TV, refrigerator and microwave. It has no kitchen. Apart it has complete bathroom and outdoor terrace covered with bench and wooden table.
They are air conditioned and heated and come with bedding, towels and duvets.
Including a 2 hour horseback excursion through the mountains of Ayllón (the level of each person will be assessed).
To complete a great day, dine at Camping Riaza restaurant in a cozy lounge with fireplace.
Amount of the promotion: 200 €.
Make your reservation as soon as possible at the telephone number 921 550 580.